Cloth Diapers Daycare Guide in 2023 (How to Make it Work)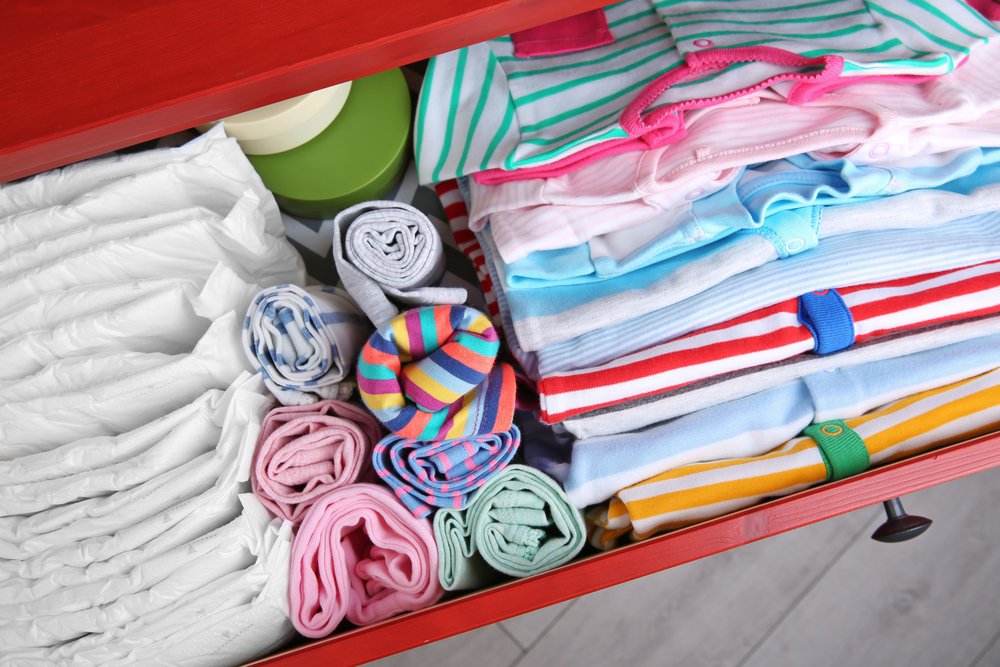 If you are considering the cloth diaper route, you should be aware that many child care centers refuse to use cloth diapers. It may be challenging to find an approved cloth diapers daycare, but with some luck, you may be able to persuade yours to use them.
Many centers think they are a germ hazard or that there is no proper way to store them in their facility. After reading this article, we hope that you will be armed with the tools needed to convince the daycare of your choice otherwise!
Understand Cloth Diaper Regulations
If you cannot find any cloth diaper-friendly daycares, then you need to do some research. The first step in convincing a center to use cloth diapers is to know and understand your state's regulations and policies regarding cloth diaper usage.
An excellent place to begin your search is the National Database of Child Care. This link will take you to a licensing regulations page to begin your research.
As you search, look for any regulations related to diapering, not just daycare cloth diapering or cloth diapers at daycare. Your state's education department may be another place to look as they often have links to child care regulations and sites.
Most states do not have any explicit rules stating parents cannot use cloth diapers. Simultaneously, many child care centers are private institutions and can refuse to use them if their policy says so.
Many popular daycares are branded and follow a set of rules set down by executives. Therefore, you may find more success at in-home child care.
Find the Right Daycare Provider
Finding the right person or center to take care of your children is a very personal journey.
I was blessed because, as a preschool teacher working for a private center, I could bring my children with me. I knew exactly who would be watching my babies and what to expect.
You have many things to consider when deciding on a center and cloth diapering in daycare is only one. You will have to decide where cloth diapering ranks on your list of important issues.
As with any research project, you will want to have a list of questions of what to ask daycare centers. In your initial discussion with the center, ask them if they are open to using cloth diapers.
If they flat out say no, you may want to move on. If they are open to the idea, ask them if you can explain why cloth diapers and daycare can work! You may even want to emphasize how easy cloth diapers can be.
Get Daycare to Accept Cloth Diapers
Let the center know it is entirely possible and that you are there to help. Perhaps see if they are at least willing to do a trial run.
Offer to do a cloth diapering in daycare demonstration for their teachers. Most people say no because they are nervous about the unknown.
Meet in Person and Come with a Sincere Smile
Childcare is a business, and like all other businesses, they want happy customers, and they want to make their customers happy.
If you show up with a positive and friendly attitude, the director may be more willing to listen to your cloth diaper proposal. You may even want to consider bringing along a sample cloth diaper bag for daycare to show them how simple it is!
Be prepared for providers to tell you it is again the law or that they can't for sanitation reasons, and stand your ground if you know this is false. This will not stop them from refusing, but it may help your case if you show you know the rules.
Ask About Their Experiences
It is very likely a provider is hesitant because they have little to no experience with cloth diapering. Ask them if they have had any experiences with cloth diapers in the center.
If not, assure them that modern cloth diapers are the easiest cloth diapers yet! Offer to show them how they work and explain that no one will be responsible for washing diapers.
If you can understand where they are coming from logistically, it will be easier to make your case. From my experience in child care centers, I can tell you most providers are nervous about what to do with poopy cloth diapers.
Explain Why You Prefer Cloth Diapers
You might be able to convince a center to try cloth diapers through your power of persuasion. Whatever makes you passionate about cloth diapers, use that as your fuel.
Perhaps it is because it saves you money, or maybe you are concerned about the impact of disposables on the environment. If your baby has extremely sensitive skin, ask your doctor to write a note that they need to be cloth diapered at daycare.
The more information you can include in your pitch, the more willing the center may be to accommodate you. Although nothing is guaranteed, if you have passion for the topic, it will undoubtedly help.
Show Them Modern Cloth Diapers
When you go for the initial meeting, take some cloth diapers with you and show them how they work. Be prepared to show them the things for daycare that the teacher would use.
Sometimes all it takes is showing them how simple cloth diapers are. When people picture cloth diapers, they may be thinking of pins and flat diapers that need to be folded.
You will want to consider the best cloth diapers for daycare and perhaps choose your diaper style based on the center's needs. They may be more willing to use a style like all-in-ones which are just as sanitary as using disposables.
Propose A Trial Run
When all else fails, ask the center if they would be willing to do a trial run. However, this method will only work if you're willing to switch to disposables if they decide it won't work.
If you are not willing to switch to disposables, you would need to switch centers which can be difficult. Many quality centers have long waitlists for infants.
Be willing to show the provider how to use the diaper and to ease any fears. With luck, after only a week of using them, the center will now see how easy and straightforward they are!
Make Cloth Diapering Easy for a Daycare Provider
As you talk to the provider, assure them that you want to work together to make cloth diapering a possibility. Answer any questions they have and be ready to explain the entire process so they can see how easy they are to use!
Show Teachers How to Use Cloth Diapers
Many childcare professionals have an entire system down when it comes to changing a diaper. They may feel nervous about something they have never used before.
When you offer to show them how they work, it will help assuage any fears.
Be prepared to show them your specific brand and walk them through what a daycare diaper change would look like using cloth diapers. You may want to consider using diaper snaps instead of pins, as they will make people more comfortable.
You will need to walk them through how to clean out the poop and how to store the used diaper in a wet bag.
Label if Needed
Most child care centers require parents to label their child's belongings. You can get cloth diaper bags with names embroidered or printed on them.
You will also want to label the diapers, so look into purchasing washable labels. I found washable labels to be a lifesaver when it came to my children and child care!
There are also labels you can sew in, or at the very least, you can use a permanent marker to write their name on the inside.
The downside of writing on the diaper directly is that it lowers their resale value. So if you believe you may want to sell the diapers second-hand later, this is not the best option.
Help Solve the Poop Problem
Poop is everyone's biggest concern when it comes to cloth diapers. Let teachers know they will not need to clean or wash poopy diapers.
Instead, they can simply fold them and put them in a special daycare diaper bag just for this purpose.
Some parents chose to have two wet bags, one for poopy diapers and one for wet diapers. Discuss with your child's caregiver what will work best for them.
If the child care agrees to use cloth diapers, show them how to fold the poopy diapers properly. You will still be responsible for rinsing and cleaning them each night, so make your job easier! No one wants to deal with poop all over the outside of the diaper as well.
Best Cloth Diapers for Daycare
If your child care has agreed to use cloth diapers – hooray for you! Mine wouldn't, and I even worked there! Since they have agreed, let's look at the styles that work best for the daycare setting.
All-in-Ones
All-in-ones are probably your best bet for cloth diapers at daycare.
They are the most similar in style to disposables, and they are the least amount of work for the provider. The cloth diaper snaps on and off just like a disposable would, so they're a cinch to use!
One brand you should consider is Grovia. They are made from organic cotton and come in a variety of colors and designs.
All-in-Ones have everything you need right there in one easy-to-use piece, which means no stuffing, no covers, and no liners.
Grovia sells their diapers in bundled packs that will save you a little money as well!
Pockets
The second-best option for daycare would be pocket diapers. These are similar to all-in-ones since they snap on and off like disposable. The difference is the middle absorbent layer has to be pre-stuffed.
If you chose pockets as your daycare diaper, you should be prepared to send them in your baby's daycare bag.
Nicki's Diapers is an excellent brand of pocket diapers that we suggest!
The designs are absolutely adorable, and the price range varies, so they are friendly for all types of budgets. They also sell liners in a variety of fabrics, including bamboo, hemp, and microfiber.
Create a Cloth Diaper Daycare Bag
Congrats! Your daycare has agreed to use cloth diapers! But before you have your baby diapered and put in daycare, you need to create the ultimate cloth diaper bag for daycare. Read on for our suggestions on how to do just that!
Large Diaper Bag
You are going to need a large diaper bag. Unlike other parents who can send in a box of disposables and be set for a few weeks, you will need to tote clean and dirty diapers back and forth daily.
If your child is potty training, in addition to preschool diapers, you'll be sending extra clothing back and forth as well. You may want to consider a bag that has separate zippered compartments and room for bottles too.
Many high-quality diaper bags, even have a built-in changing pad. If you are not interested in shelling out the big bucks, a heavy-duty tote or reusable shopping bag can work as well.
Wetbag
A wetbag or two is a necessity if you will be cloth diapering. Your child's teacher will need a place to put soiled or wet diapers.
You may wish to have two, one for poopy diapers and one for wet ones. Additionally, you will want to have an extra one or two at home, so you don't have to wash and dry your wet bag every night.
A wet bag should ideally be zippered and made from water-resistant material. The Grovia wet bag holds roughly 4-6 diapers, enough room for your baby's typical day at school.
Disposable Liners
Disposable liners may help cloth diapering at daycare; they can save your diapers from poop stains. Providing your child's provider with liners gives them an easy way to dispose of poop.
Many disposable liners are biodegradable, which makes them environmentally friendly.
Once your baby soils a diaper, their provider can remove the liner and toss it away the same as they would a disposable diaper. All they have to do is fold up the solid diaper and place it in the wet bag.
Cloth/Disposable Wipes
Cloth wipes are a great addition to your cloth diaper routine. Cloth wipes are washable and reusable. Many people say they are more efficient than disposable wipes because they clean more with one go.
If you are going to use cloth wipes, you will need to have them pre-wetted in a container.
You will need to have a large number of reusable wipes pre-moistened and ready to go. Your child's teacher can place the used wipes wrapped up in the diaper before placing them in the wet bag.
If this step seems like too much extra work, you can send in disposable wipes and use cloth wipes at home.
Cloth-Safe Diaper Cream
Most child care centers will ask for you to send in a diaper cream in case your baby develops a diaper rash. While diaper rash is less common when using cloth diapers, it can still happen.
You need to purchase a cloth-safe diaper cream. While a teacher should never use another child's diaper cream on your child, you should still mention that other creams can harm your cloth diapers.
You want to avoid creams with petroleum as they work against a cloth diaper's absorbency.
Everything Else
Sending your child to childcare involves more than just diapers and wipes. You will also need to send in an extra set of clothing; three are recommended, as blowouts and other accidents do happen!
You will also need to send bottles with either breastmilk and formula, and once your baby is old enough, solid food containers and a sippy cup for water.
Your child may also use a pacifier; if so, send in at least two if one gets lost. Remember, you will need to put your child's name on everything that goes into child care.
Conclusion
Convincing your child's daycare to use cloth diapers might take some extra work, but it can be done!
Once you decide to use cloth diapers, prioritize why you want to use them and be armed with facts when you reach out to child care providers.
You also want to research your state's regulations about diapering and cloth diapering. Remember, most states don't have laws against using cloth diapers, although they may try to say there is one.
Remember, cloth diapers can easily be used in daycare, and you need to be ready to explain why and how!
FAQ
What to bring to daycare for infants?
You will need to bring diapers, wipes, bottles, and 3-sets of clothing. For cloth diapers, you need to send in a wet bag as well and possibly reusable wipes.
Do daycares allow cloth diapers?
Each daycare is going to have its own policies they follow. While they can deny using them if they wish, most states do not have regulations saying they can't.
How many diapers should I send to daycare?
It will depend on how much time your baby will spend there, but I would suggest six diapers a day. Most centers change diapers a minimum of every 2 hours.
Can you use cloth diapers at daycare?
Yes, you can assume the center allows it. You may have to work to convince them that it is a simple process, but you can use them if the center agrees.
How many cloth diapers do I need for daycare?
You will be sending in fresh diapers every day and bringing soiled ones home. Unless you plan to wash diapers daily, you should have a minimum of 20-24 diapers. Plan to send in around six diapers daily.
Do you leave your diaper bag at daycare?
No, most people take it back and forth every day. Your child should have a cubby or a dedicated space to store their belongings. Plus, you will need your bag to take soiled and clean diapers back and forth.
Do daycares provide diaper bags?
No, a diaper bag is something you must purchase on your own. Think about your needs before purchasing one. What will you be using the bag for? How much space do you need? Etc.