Diaper Gap: What it is & How to Solve it?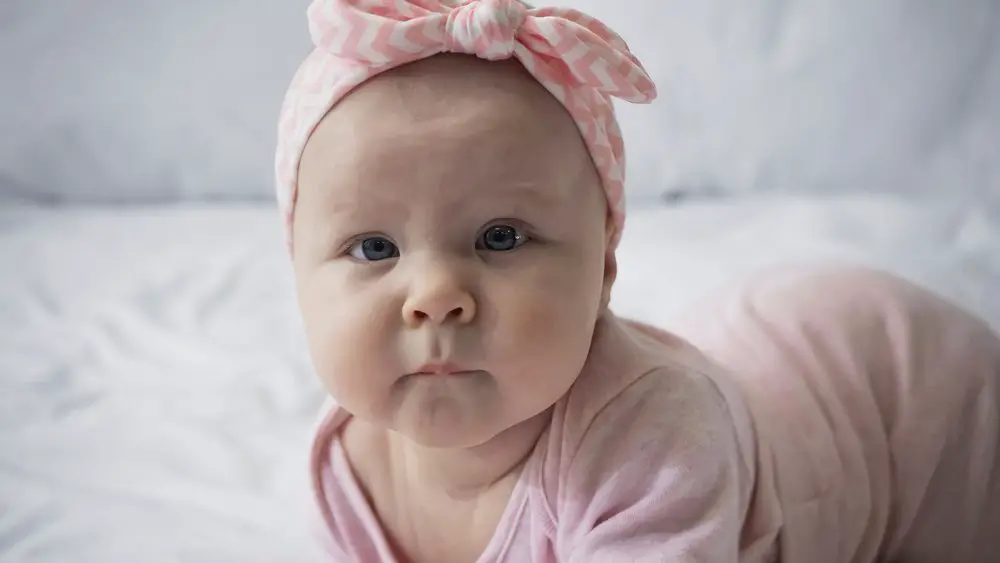 Diaper gap is the language used to describe that some parents struggle to afford diapers for their babies. It is an unfortunate crisis that has been going on for several years. Disposable diapers are one of the most expensive necessities that parents need to purchase for their babies.
With a newborn going through roughly twelve diapers a day, it can be difficult for some parents to maintain their supply amidst other daily expenses. In this article, we will examine the problem as well as some proposed solutions.
What Is the Diaper Gap?
The cost of diapers and the fact that roughly 14% of all children in the U.S. live in poverty has created what is now known as the diaper gap. Children under five are the most likely of all children to live in poverty, meaning that the largest group of children living with low-income families are also those most likely to need diapers. 
Many children who live in these low-income families may spend an entire day in the same diaper; their parents can't afford diapers regularly and try to make them stretch as far as possible. In addition, parents need to supply daycare with a full day's supply of diapers. If they cannot provide diapers, the daycare may turn them away for the day, meaning the parents cannot work.
This cycle creates a diaper divide that many parents cannot overcome. Diaper banks, women's shelters, and diaper assistance programs have attempted to rectify this imbalance. However, more needs to be done to level out the diaper inequality many low-income families face.
President Obama addressed the diaper gap on Mother's Day 2016 and stated that 740 non-profit organizations were currently part of the Community Diaper Program, providing diaper donations to needy families. In addition, the president addressed the bi-partisan need for this issue to be solved and encouraged all to help with diaper assistance in their community.
Cost of Diapers
As if the price of diapers wasn't already too high for some, a report from the NielsenIQ released in April of 2021 shows that disposable diaper prices rose a staggering 8.7% throughout the pandemic last year. 
In addition, several diaper manufacturers announced that additional price increases would occur over the coming months. These pierce increases are likely to make things even more difficult for low-income families struggling to afford diapers.
The average monthly cost of diapers is $80, and during the pandemic, diaper programs for needy families have been stretched to the limit.
According to Target.com, current diaper prices are:
Target brand, size 1 ~ $4.59 for 44 diapers
Pampers Swaddlers, size 1 ~ $8.99 for 32 diapers
Huggies Special Delivery, size 1 ~ $12.99 for 32 diapers
Honest Co., size 1 ~ $25.99 for 80 diapers
Babyganics, size 1 ~ $24.99 for 100 diapers
When you average that a child who wears size one diapers will need 8-12 a day and multiply that by 30 days, you're looking at roughly 300-360 diapers a month. So even with the low-cost diapers, at about 10 cents per diaper, parents would be spending around $40 to diaper their baby for a month.
That might not seem like much, but for parents working low-wage jobs and trying to balance the cost of rent, utilities, and childcare, $40 can be a hefty sum.
What About Cloth Diapers?
One thing that could help the diaper gap would be providing low-income families with some cloth diapers; however, many child care providers still do not accept cloth diapers. Additionally, cloth diapers tend to have a much higher front-end cost than disposables.
Another problem for low-income families is that they do not have access to their own washing machines, making cleaning cloth diapers more complicated.
Without easy access to washing machines, the cost of cloth diapers goes up as parents would have to pay for each load at a laundromat. There is also a stigma about washing cloth diapers in publicly shared machines, and some laundromats may not allow it.
The other hurdle to using cloth to help with diapers for low-income families is that the most cost-effective cloth diapers like flats and prefolds are the least likely to be accepted by a child care center.
Some family and home health care providers may accept all-in-ones and pocket diapers, which are the most similar to disposables. These two styles, however, are also the most expensive. 
For diaper assistance programs to help families by using cloth diapers, they would also need to supply access to a diaper service or accessible laundry facilities.
What About Government Assistance?
Government assistance has unfortunately not been the best solution thus far to aid families. Government assistance programs such as Women, Infant, and Children (WIC) and the Supplemental Nutrition Assistance Program (SNAP) do not allow parents to purchase diapers with allotted funds.
The National Diaper Bank (NDBN) is probably the most beneficial government assistance for diapers. The NDBN connects needy families with a community diaper program in their area. 
The Cuddle Me program is a national program but is not government-based; however, you do need to refer to the program by a social worker, social service agency, or church system in writing.
President Obama helped spread the word about the diaper gap by pushing for the use of #DiaperGap. Because of Obama, gap awareness started in 2016, and the influence of the White House has helped get the word out on this national crisis.
Unfortunately, the diaper gap is not a problem that is going to go away without a lot of hard work, and thanks to Obama, diapers and the gap have at least moved to the forefront of many people's minds. The more people talk about the diaper gap, the more diaper programs for needy families will get some share of the spotlight.
What's the Risk of not Having Enough Diapers?
There are several physical and emotional side effects for both the child and the parent when there are not enough diapers. When a baby's diaper is not changed frequently enough, it may create or irritate existing diaper rashes, leading to bacterial infections when feces or urine get into open sores.
According to the Mayo Clinic, diaper rash is defined as inflamed skin that appears as patchwork on a baby's bottom and is most often caused by wet or infrequently changed diapers. The best way to prevent diaper rash is to change your baby's diaper frequently. However, it is not unavoidable even among the most diligent of parents.
Babies who do not receive frequent diaper changes are also susceptible to urinary tract infections.
Not changing a baby's diaper regularly can also cause emotional stress for the child, who may lack the ability to form a secure attachment with their caregiver. 
Lacking adequate diapers causes stress for parents too; it may also cause feelings of shame and guilt and lead to depression.
Some parents may attempt to rinse disposable diapers out and re-use them. This can lead to cross-contamination and is, in general, a poor sanitation practice.
What is #DiaperGap?
#DiaperGap is a movement that was started to raise awareness about diaper help for low-income families. The diaper gap is the inequality that is caused by low-income families not being able to afford diapers. The diaper gap is made even worse by the fact that, like many other products, buying in bulk saves you money over time.
Unfortunately, many low-income families can only afford to purchase a small pack at a time. For example, on Walmart.com, a 26 count of size three diapers is only $8.27 for a cost of $.032 per diaper; however, if you purchase the bulk back of 156 diapers for $45.87, it drops to $.029 per diaper.
Many low-income families may struggle to come up with the $9 a week to buy a pack of diapers, let alone diaper cases costing $46 all at one time.
Even if parents can afford to buy the cheapest disposables available, these cheaper diapers are often inferior, resulting in more leaks, less absorbency, and thus more frequent diaper changes.
It is estimated that low-income families spend roughly 14% of their income on diapers. When you consider that experts say you should spend roughly 30% of your income on your housing, that is a staggering figure.
Diaper Assistance Programs
There are main ways to get free disposable diapers and free cloth diapers: hundreds of diaper banks and assistance programs state and nationwide; these organizations aim to close the gap.
The Diaper Foundation, based out of Texas, is a non-profit whose goals include raising awareness about poverty and providing families with diapers and other infant needs.
The Huggies Reward Program allows people to earn rewards for purchasing Huggies brand products. Users can then redeem those awards through the app Fetch.
The National Diaper Bank sponsors the Community Diaper Program, which provides the assistance needed for local areas to set up their own gap charity.
For those in need, it is also recommended you connect with local food banks, women's shelters, and city or county resources to see what type of aid may be available to you.
There are some brands of economy diapers that test better than others, so if diapering costs have you worried, consider the following low-cost brands:
Target Up & Up Brand Diapers
Seventh Generation
All Good
Babyganics
Luvs Ultra Leakguard
Parent's Choice Diapers at Walmart
Kirkland Signature Supreme
Diaper subscription services like Amazon's Subscribe and Save are another way parents can save on diapers. If you can put up the money once a month or once every other month, you may be able to reap huge savings by purchasing your diapers in bulk. 
If possible parents can also find a friend or family member with a similar aged child and split the cost of a bulk order of diapers thus reducing the overhead cost for both families.